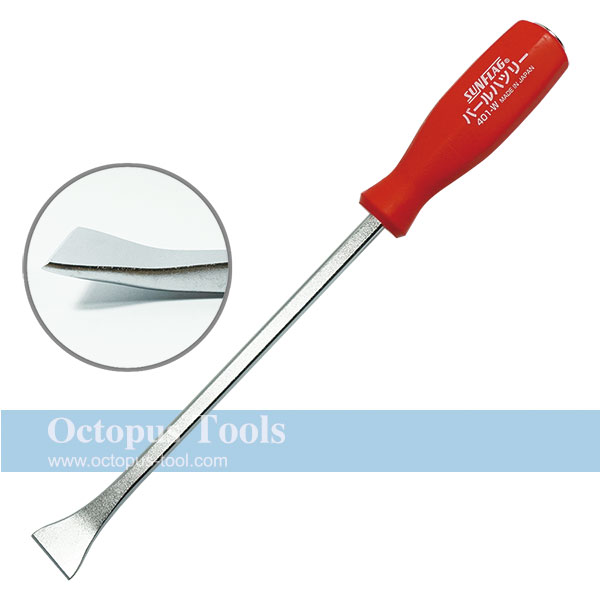 Brand:
SUNFLAG
Demolition Screwdriver 30mm 401-W Sunflag

Demolition Screwdriver 30mm 401-W Sunflag
Tip Width: 30mm
Shaft Dia.: 9.5mm
Shaft Length: 230mm
Overall Length: 355mm
Front Head Shape: Curved
Material of Shaft: Chrome Vanadium
◆ For prying and chiseling
◆ Metal strike cap protects handle from hammer blows
◆ Heat-treated square column shaft transfers force well when being striked
◆ Cushion-Grip handle for greater comfort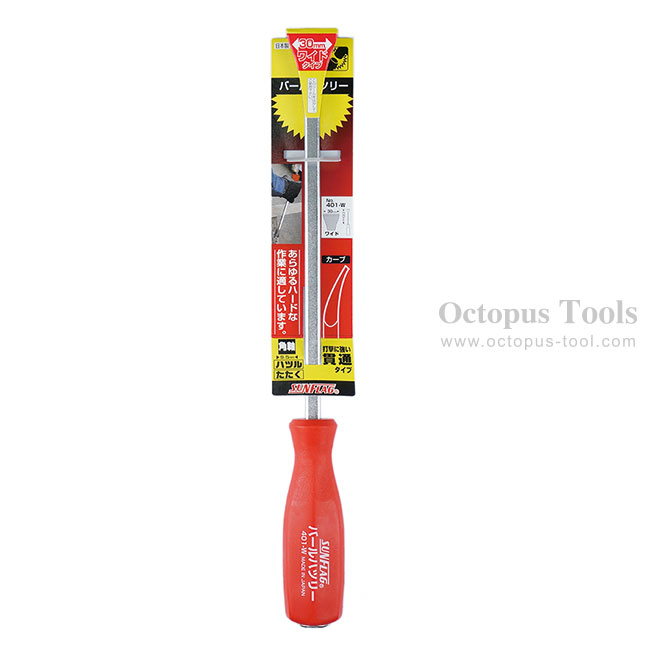 Demolition Screwdriver 30mm 401-W Sunflag
Tube Cutter Copper Size Cut 6 to 50mm

Capacity: 1/4"~2" (6~50mm) O.D. tube for copper.

[Features]:

◆ Clean cuts in copper tube, iron tube, and aluminum tube.
◆ Interchangeable cutting wheels, one spare cutting wheel is included.
◆ Quick wheel replacement.
◆ Reamer included for deburring of tube cut.


T-Grip Ratchet Drivers

◆ Bits can be stored in the handle. Handy and easy to carry
◆ Two double-ended bits, Philips #1 and Slotted 4.5mm / Philips #2 and Slotted 6mm
◆ Hex 6.35mm
◆ Weight: 128g




1/4-Inch Drive Pear Head Quick Release Ratchet Set

[Specifications]:

Drive: 1/4"
Socket Set (1/4"): 5, 6, 7, 8, 9, 10, 11, 12, 13, 14mm
Length of Ratchet Handle: 155mm
Material: Chrome Vanadium
Chrome Finish: Matt / Full Polish
Tooth: 24-Teeth
Head Style: Teardrop
Handle: Two-Component Black Handle
Socket holder incl.

[Features]:

◆ Forged from high-strength chrome vanadium steel and finished in matt / full polish chrome.
◆ With thumb operated forward/reverse switch mechanism.
◆ Head Style: Teardrop/Pear.