Tube Cutter Copper Size Cut 6 to 50mm

Tube Cutter Copper Size Cut 6 to 50mm
Capacity: 1/4"~2" (6~50mm) O.D. tube for copper.
[Features]:
◆ Clean cuts in copper tube, iron tube, and aluminum tube.
◆ Interchangeable cutting wheels, one spare cutting wheel is included.
◆ Quick wheel replacement.
◆ Reamer included for deburring of tube cut.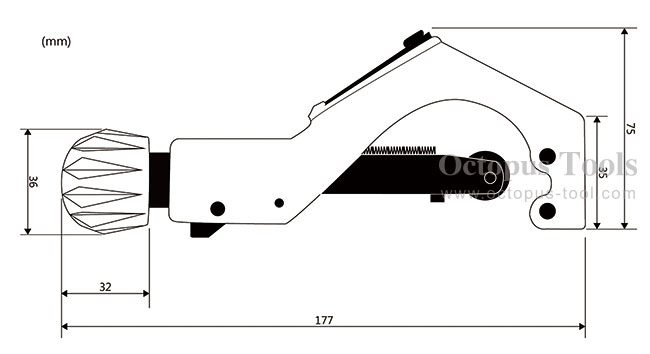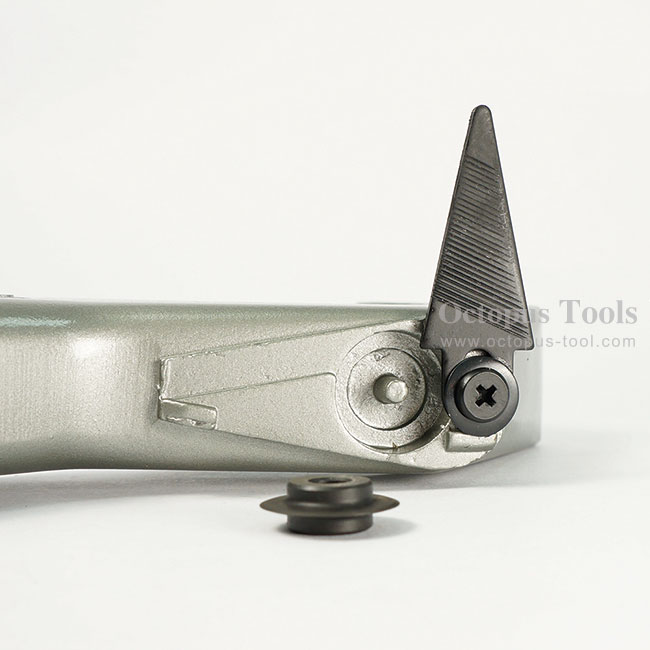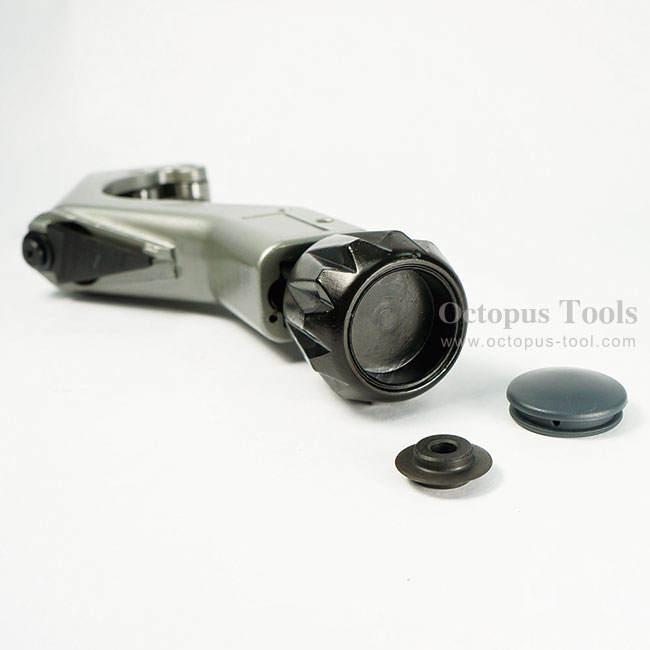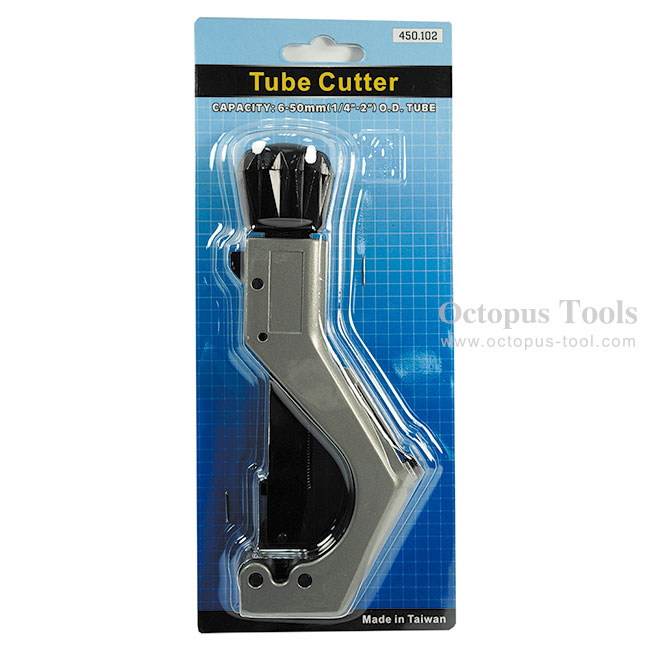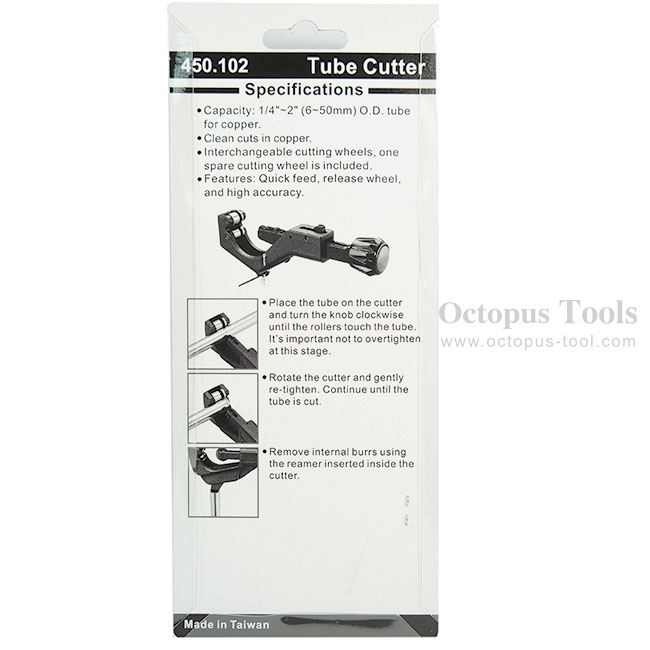 Tube Cutter Copper Size Cut 6 to 50mm
Pipe Repair Epoxy Adhesive Stick 50g

[Specifications]:

Capacity: 50g
Work Time: 10mins

[Features]:

◆ Formulated to adhere cracks on pipes and is widely applied in repair work.
◆ Wide applications on caulking and adhering for PVC pipe.


Multi Purpose Plastic Tool Box 420x200x180mm B-420

[Specifications]:

Dimensions: 420x200x180mm
Material: PP

[Features]:

◆ Durable and accountable multi-purpose tool organizer!
◆ Double-layer design for more spacious storage space together with adjustable dividers to create more possibility for customization.
◆ Built in padlock eye increases security.
◆ Handle for easy transportation.
◆ S-Turbo provides comprehensive solutions for organizing tools with ease and conveniences.


[Specifications]:

Material : Carbon steel
Hole Size: Dia. 3-11.5mm
Blade: 81mm
Overall Length: 127mm
Hardness: HRC55-58

[Features]:

◆ A professional pipe deburring tool.
◆ Tapered blade ideal for reaming holes in sheet metal, aluminum and similar materials.
◆ The bit can be used with the standard T-handle or other interchangeable handles (6.35mm hex drive).
◆ It can be attached to a power driver, too. (Not for use with Impact Drivers).