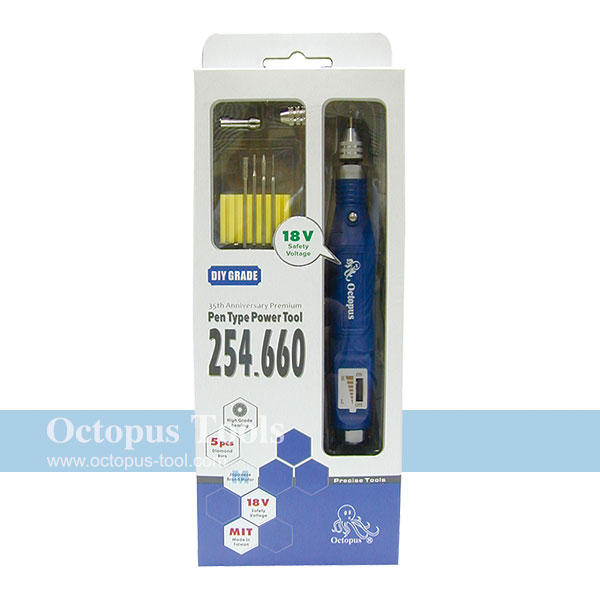 Brand:
Octopus
Octopus Rotary Tool Electric Grinder 110V/220V

Octopus Rotary Tool Electric Grinder 110V/220V
[Specifications]:
Adapter -
Input: AC 100-240V 50/60Hz
Output: DC 18V 0.5A
Plug Type of Adapter: A Type
Pen Type Grinder -
Variable Speed: 4,000-16,500rpm
Power: 10W
Size: 139 x Φ24mm
Weight: 80g / 147g total weight including the adapter
Collet Capacity: 0.3-3.2mm
[Contents]:
1. Pen Type Grinder x 1
2. Adapter x 1
3. Spring Collet 0.3-3.2mm x 1
4. Diamond Burs x 5
5. Collet Nut 2.34~3.2 mm x 1 / Collet Nut 1.6~2.34mm x 1
6. Collet x 1
[Features]:
◆ Wide application such as polishing, engraving, grinding, drilling, trimming, manicure...etc.
◆ Always ask for more personalized style of your notebooks, helmets, or glassware and drinkware? With this Octopus Electric Grinder, you can mark easily in your own ways.
◆ Variable speed from 4,000rpm to 16,500rpm allows tasks to be completed efficiently in different scenarios on different materials.
◆ Only 80g, lightweight and handy!
◆ Compatible with most rotary tool accessories.
◆ With 0.3-3.2mm collet capacity, any mounted point shank within this range can be assembled to the Octopus Electric Grinder.
◆ With quick release button, you can replace the burs and mounted points quickly and conveniently.
◆ P/N 254.600 is more comprehensive and including more accessories in the set. Please contact our sales team for details of accessories.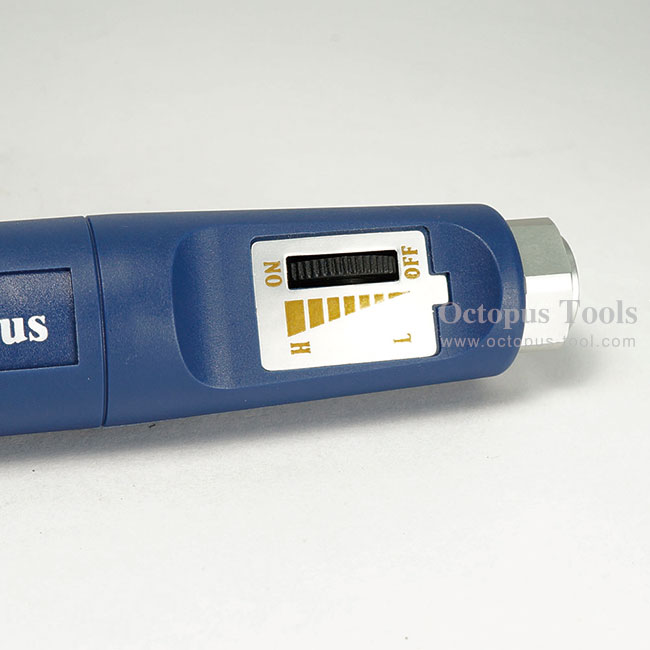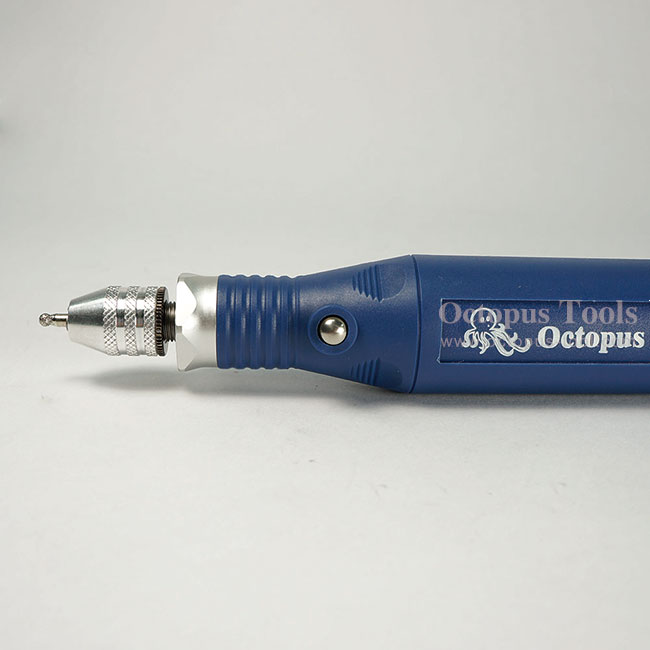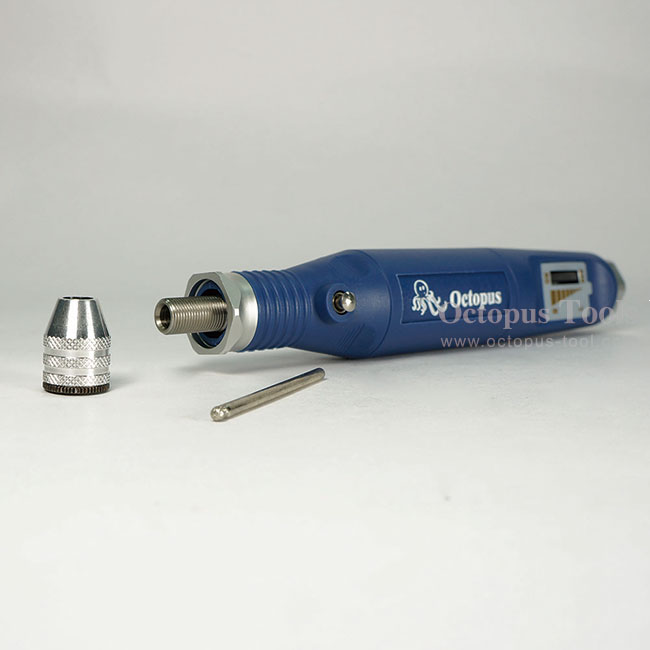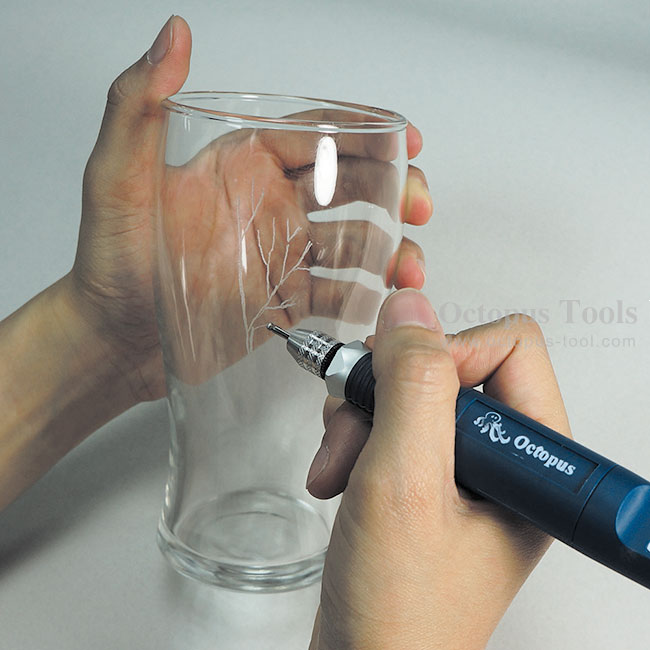 Octopus Rotary Tool Electric Grinder 110V/220V
Assorted Mounted Stone Set 12pcs/set 2.34mm Shank

◆ 12 pcs / set
◆ With stand
◆ Shank: 2.34 mm