Digital Tire Pressure Gauge with Inflator

Digital Tire Pressure Gauge with Inflator
Material: Aluminum
Hose Length: 30cm(10")
Dia. of Gauge: 2"
Range: 0-150psi(0-10kgf/c㎡)
Power Supply: CR2032
◆ By using the trigger, you have inflation, tire pressure check, and deflation, all-in-one functions in your hand!
◆ Large LCD display for better visibility.
◆ 360° swivel air chuck and 360° swivel tire gauge for better control for air inflated and gauge reading.
◆ For tire check, tire inflation or deflation of motorcycles, cars, vehicles...and more.
◆ After taking down hose, it's also compatible with 1/8" output for versatile usage.
◆ Measurement units include psi, bar, kgf/c㎡, and kPa.
◆ A must-have tool for your garage for safer driving!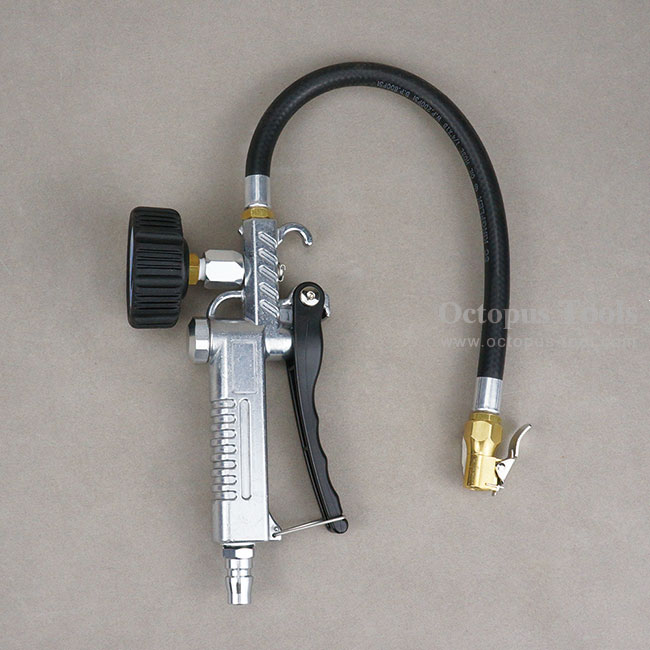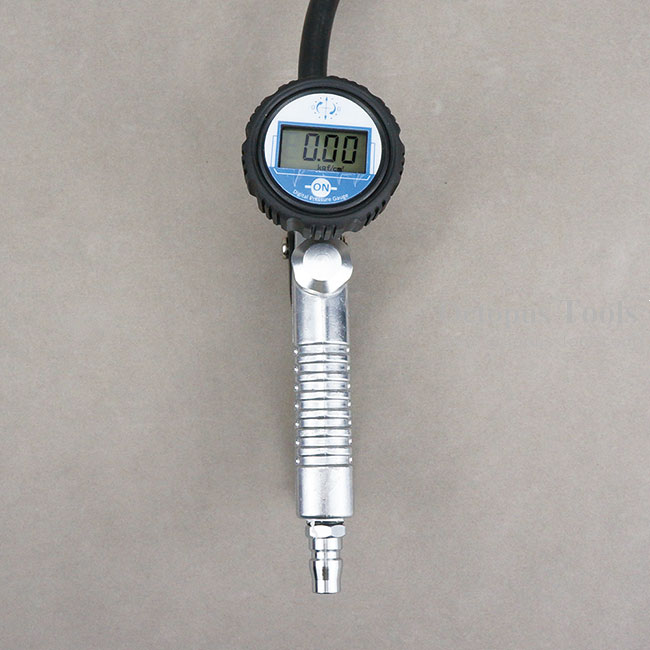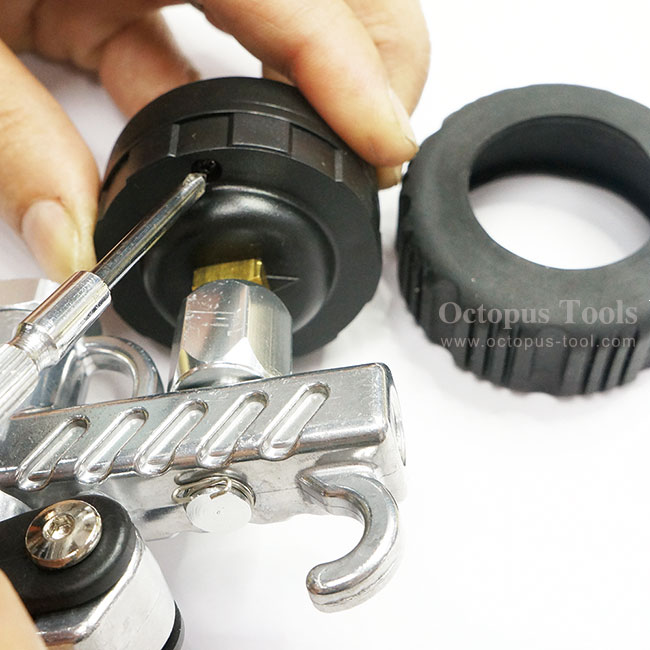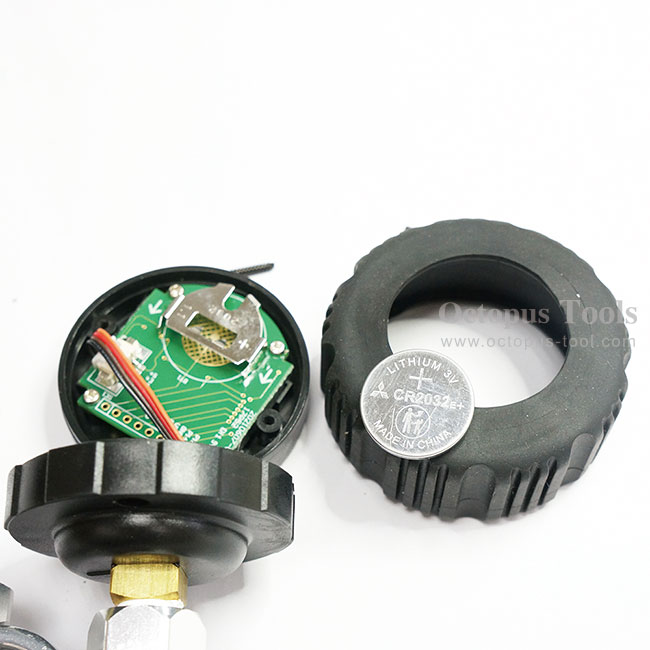 Digital Tire Pressure Gauge with Inflator
Car Repair Tool Set

◆ Various kinds of special bits
◆ Hex 6.35mm
◆ 6 pcs / set, including GTB-01 for tire / GTB-02 for removing rust / GTB-03 for car battery / GTB-04 for removing nails and tacks, and one Philips #2 bit and one Slotted 6.0mm bit
◆ Weight: 170g


DC/AC Clamp Meter TES-3092

◆ Compact Size.
◆ AC/DC Current Measurement (AC 700A / DC 800A).
◆ 600 V AC & 200V DC, Ohm / Continuity Beeper.
◆ One Touch DCA Zero.
◆ DC Current -
Range: 200A-800A, Accuracy: ±( 1.5%rdg + 2dgts), Overload protection: 850Vrms
◆ AC Current -
Range: 200A-700A, Accuracy: ±( 2%rdg + 4dgts), Frequency Range: 50 ~ 400Hz, Overload protection: 850Vrms
◆ DC Voltage -
Range: 200V, Resolution: 0.1V, Accuracy: ±(1%rdg + 1dgts), Input Impedance: 1MΩ, Overload protection: 600Vrms
◆ AC Voltage -
Range: 600V, Resolution: 1V, Accuracy: ±(1.5%rdg +4dgts), Frequency Range: 50 ~ 400Hz, Input Impedance: 1MΩ, Overload protection: 600Vrms
◆ Resistance -
Range: 2KΩ, Resolution: 1Ω, Accuracy: ±( 1%rdg+ 2dgts), Overload protection: 600Vrms
◆ Continuity beeper: Sound Level ≦30Ω
◆ 3-1/2 digit liquid crystal display (LCD) maximum reading 1999
◆ Over Range and Low Battery Indication
◆ Power: 9V battery*1 pcs
◆ Operating Temperature and Humidity: 0℃ to 50℃ (32℉ to 122℉) below 80%RH
◆ Dimensions: 192(L) x 64(W) x 31(H)mm
◆ Weight: 240g
◆ Jaw Opening Diameter: Cables 27 mm
◆ Accessories: Carrying case, Battery, Instruction manual and Test leads


Autosol Hard Wax 400ml Bottle

Capacity: 400ml

◆ Using highest quality ingredients
◆ After the wax dries, it forms a highly reflective hard film for long-lasting protection
◆ Cover paint imperfections and provide high gloss
◆ Provide durability, ease of use and depth
◆ Suitable for new or freshly treated paint and clear coats