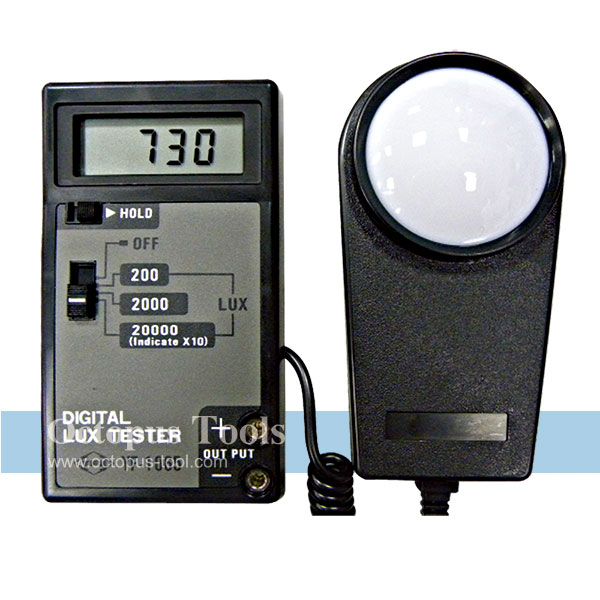 Brand:
YFE
Digital Lux Tester


Digital Lux Tester

◆ Please contact our sales team (trading@octopus.com.tw) for detailed specifications.


Digital Lux Tester
Light Meter

◆ 3? digits LCD with maximum reading 2000
◆ Overload indication
◆ Low battery indication
◆ According to JISC1609:1993 and CNS 5119 general A class specifications
◆ Spectral response close to CIE luminous spectral efficiency
◆ Measuring intensities of illumination in unit of Lux or Foot-candle
◆ Measuring lights source include all visible range
◆ Cosine angular corrected
◆ This Light Meter can be used in warehouses, factories, office buildings, restaurants, schools, library, hospitals, photographic,video, parking garages, museums, art galleries, stadiums, building security.