Magnifier Lamp w/ Clamp 100-240V

Magnifier Lamp w/ Clamp 100-240V
[Specifications]:
Power: 7W
Voltage: 100-240V
Poduct length: 100cm
5X Magnification
5" Magnifying Acrylic lens
PVC Lampshade
[Features]:
◆ White energy-saving LED provides eye-pleasing experience.
◆ Clamp holds firm to desk up to 60mm thick.
◆ Triple-joint arm can be adjusted easily.
◆ With a flip-up cover protects the lens from dust.
Please feel free to discuss with us your Lighting and Magnifying plan, and choose the best solution for your requirements.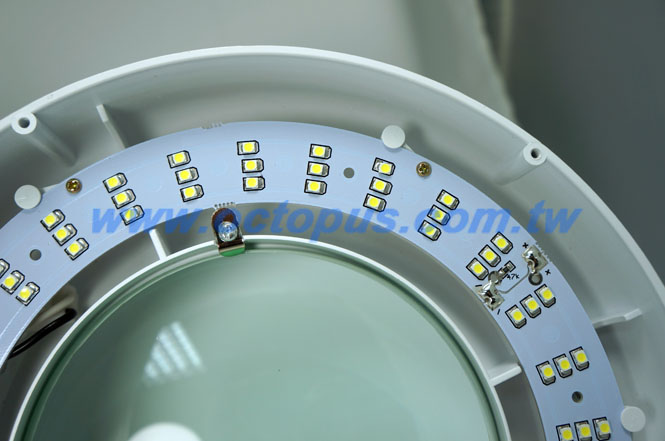 Magnifier Lamp w/ Clamp 100-240V